You will not improve what you do not measure.  In attempts to make improvements, measurement is imperative.
While cycle time is very important to the performance of a die caster, there are an enormous number of factors that can contribute to optimal performance.  To achieve the best performance as possible, it is important to measure these factors.
Performance is a measure of the difference between your ideal cycle time and actual cycle times for the cell.  Some of the factors that can affect this are:
Missed or lagging process from time of ladle complete to start of shot
Extractor or other equipment within your cell
Issues within your spray process
Visi-Trak's Total-Trak2™  gives you a total and true view of your die casting process.  The program includes times for each sequence of each cycle.  This can show you what elements or factors are affecting your process and can then help you to implement the right choices to make improvements.  What's great about this program is that all of your production data is in one place and available in real time!
Discover the hidden cause of performance, quality, and availability losses so you can start maximizing your margins.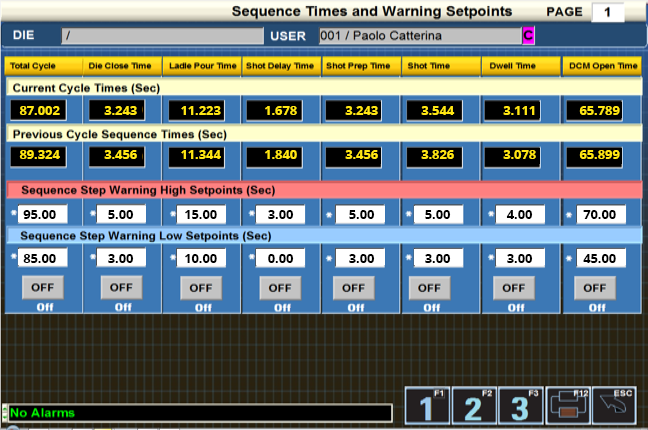 In addition to our Total-Trak2™ , our Production Reporting Software with Foundry View can track every aspect of your production environment, giving your production and management teams the visibility needed to make the best decisions for your business.
View cycle time by operator, shift, and/or any date range to understand trends before they become problems.
Get the data you need to calculate average cycle times.
See which device in your cycle is costing you valuable time.
Start measuring today. Start improving tomorrow.