The 2017 NADCA Tabletop Show and Congress that took place in Atlanta, GA last week was a well-attended event.  The event lasted from September 18th until September 20th.  During the show, members of the die casting community were able to meet other members, network, and have a bit of fun.  The show also included the ever-popular congress sessions in which new technology and research is discussed.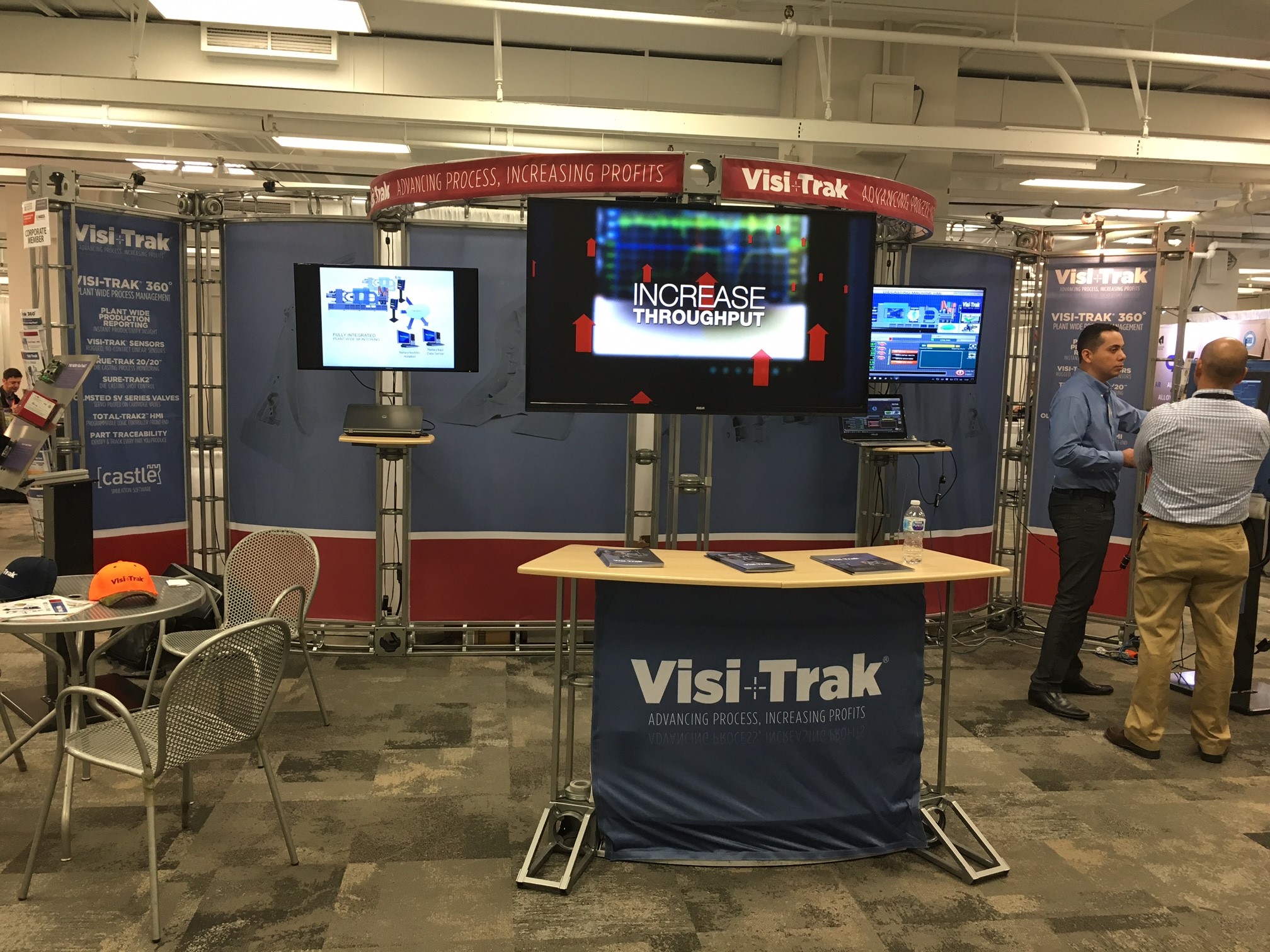 The booth occupied by Visi-Trak featured our  Sure-Trak2™ Shot Control System and Production Reporting Software.  During the show, we unveiled some of our newest technological advances.  Our new FasTrak3™ High Speed Data Acquisition Board was put on display, along with our new Communication Converter Module and Remote Support Module.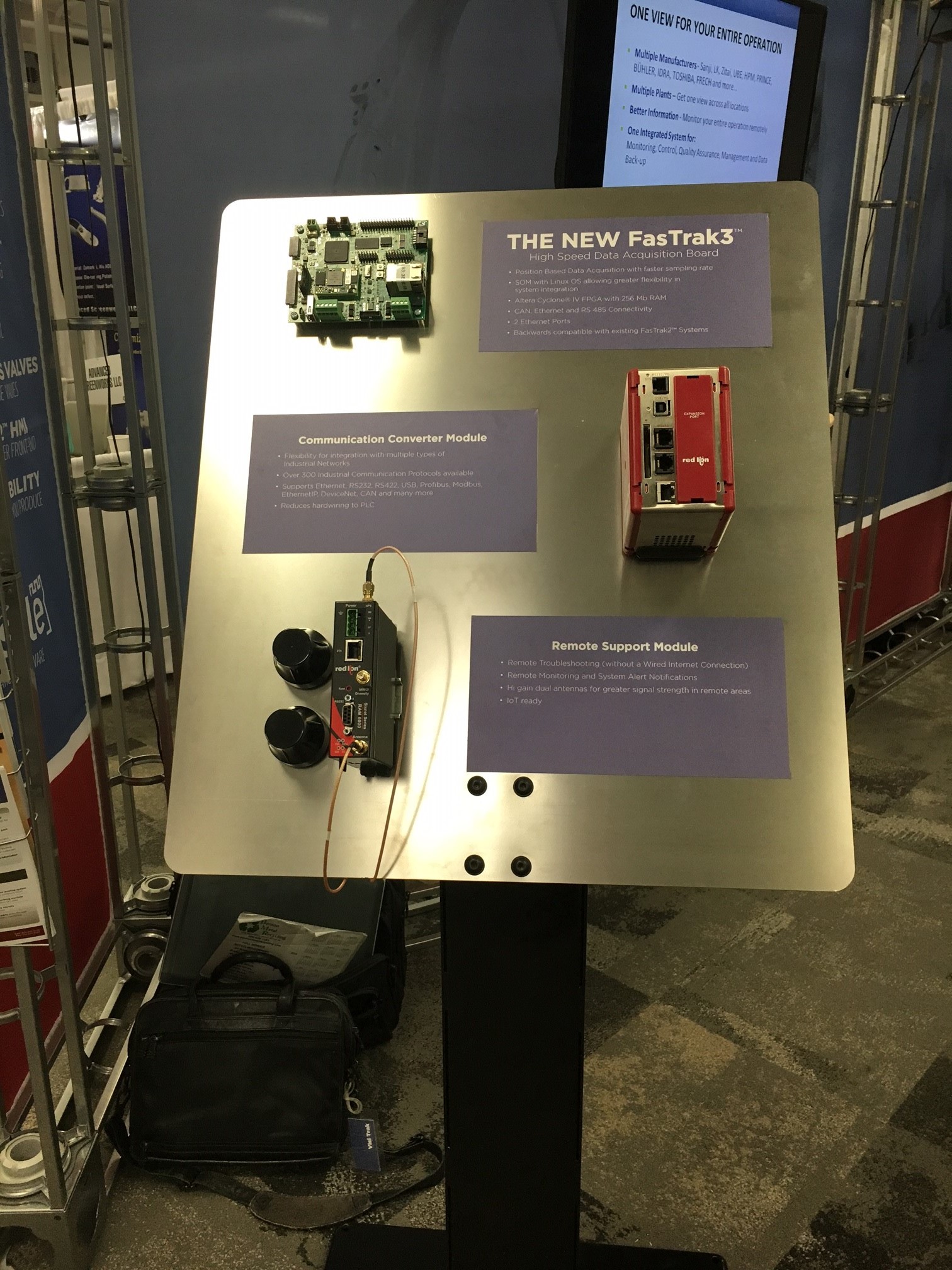 The NEW FasTrak3™ High Speed Data Acquisition Board has been a key focus of Visi-Trak's research and development plans during the last few years, and we were happy to finally reveal the board at last week's show.  The board features the following:
Position Based Data Acquisition with faster sampling rate
SOM with Linux OS allowing greater flexibility in system integration
Altera Cyclone® IV FPGA with 256Mb RAM
CAN Ethernet and RS 485 Connectivity
2 Ethernet Ports
Backwards Compatible with existing FasTrak2™ Systems
Our NEW Communication Converter Module made its official debut in Atlanta last week as well.  The new module features:
Flexibility for integration with multiple types of Industrial Networks.
Over 300 Industrial Communication Protocols available.
Supports Ehternet, RS232, RS422, USB, Profibus, Modbus, EthernetIP, DeviceNet, CAN, and many more!
Reduces hardwiring to PLC.
The NEW Remote Support Module will give our customers the chance to receive troubleshooting by our service technicians remotely, saving our customers time and money!  Features of this module include:
Remote Troubleshooting (without a Wired Internet Connection)
Remote Monitoring and System Alert Notifications
Hi gain dual antennas for greater signal strength in remote areas
loT ready
The Visi-Trak members who attended the show thought it was a success and truly enjoyed their time in Atlanta.  They enjoyed meeting new people and catching up with people they hadn't seen in awhile.  We cannot wait until next year's show in Indianapolis!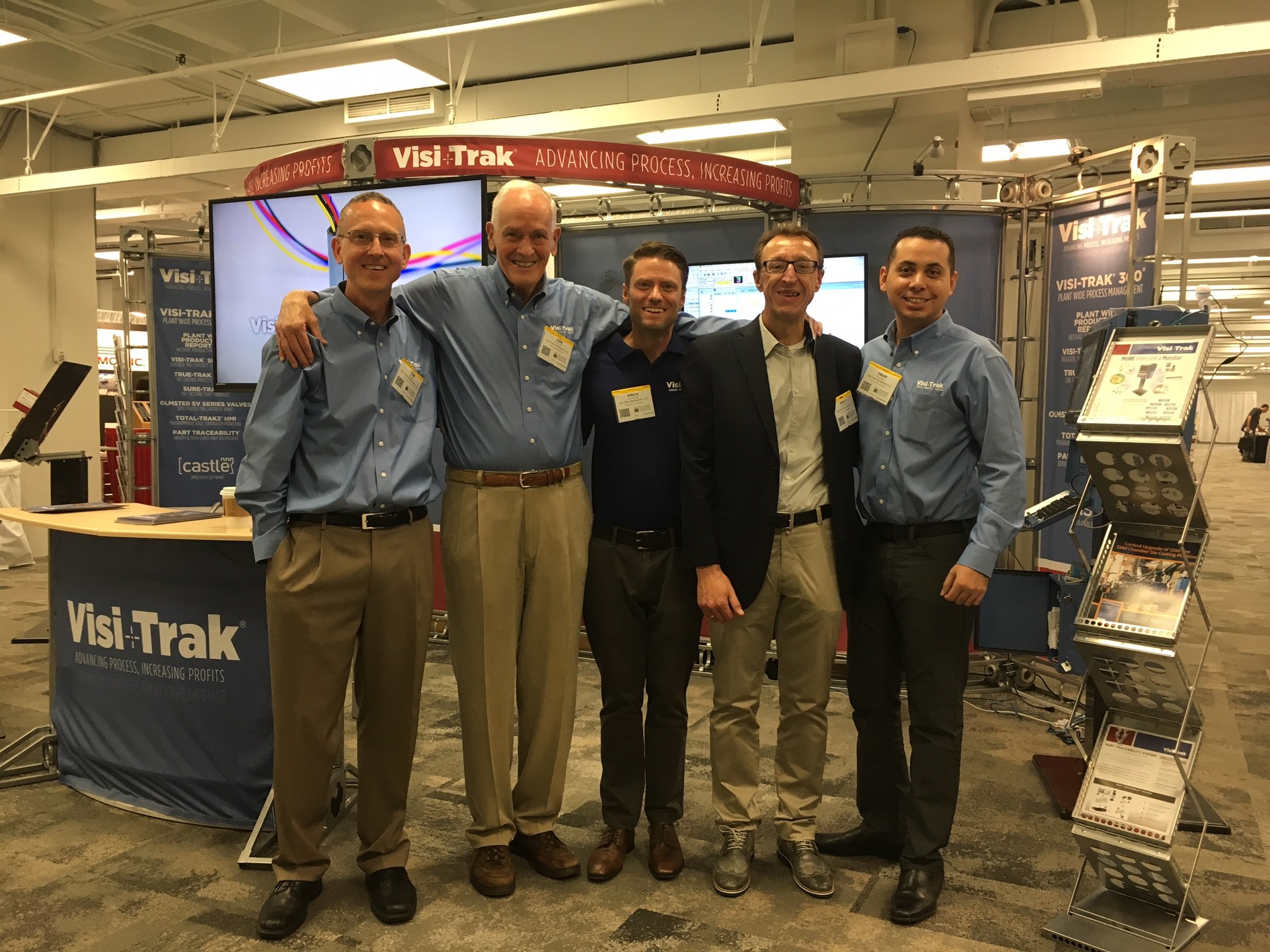 (from left to right: Tom Vann, Jack Vann, Arick Kaschalk, Paolo Catterina, and Omar Bernal)