Constant Innovation since 1981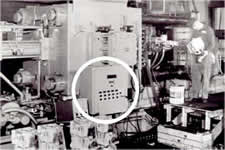 Visi-Trak pioneered process automation in the die-casting industry – increasing customer's efficiency, quality level, and profitability for over 30 years. From the first monitoring and shot control applications to today's complete process automation systems, Visi-Trak has provided industry with the tools needed to increase quality and throughput while decreasing cost.
Visi-Trak Today
Visi-Trak continues to help customers become more competitive by developing and licensing new control technologies. From high integrity aluminum die-casting, to high-speed, high-resolution sensor technologies, to (PLC) interfaces, and monitoring software – Vis-Trak combines them all into complete process automation solutions.


Visi-Trak is an ongoing supporter of industry research and development and a charter member SDCE, ADCI, & NADCA.
Company History
A Company and Product Overview (English)
A Company and Product Overview (Chinese)