The annual Euroguss event took place last week in Nuremberg, Germany.  The event lasted from January 14th through the 16th.  The Euroguss is an international trade fair focused on die casting.  The event is a big fixture in the die cast industry as it features the latest technology, processes, and products that are relevant to an industry that is always advancing.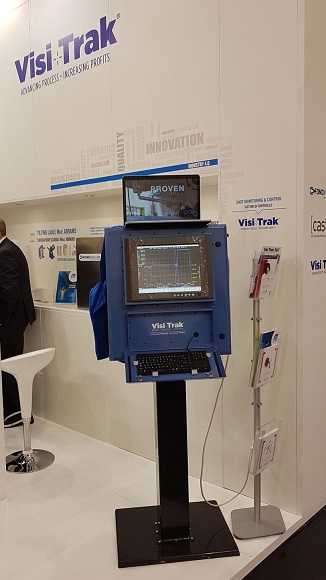 Although the usual Visi-Trakers did not attend this year,  Visi-Trak's presence could still be felt at this year's Euroguss.  Visi-Trak's popular Sure-Trak2™  Shot Control System could be found in the booth of Mambretti Metalli.
Located in Italy, Mambretti Metalli has been a great partner of Visi-Trak, representing our company's ventures in Europe over the last few years.  Visitors of Mambretti Metalli's booth were able to discuss the benefits of the Sure-Trak2™  Shot Control System and see some of its features in action.  The Sure-Trak2™  Shot Control System controls velocity and pressure during the slow shot, fast shot, and intensification phases.  Customers who have implemented this system have benefited from reduced costs, higher quality castings, less flash, fewer production delays, and more! 
One of the Visi-Trak engineers, Paolo Catterina could also be found at the event, both in the Mambretti Metalli booth, and visiting other booths to discuss one of his favorite topics, die casting!
If you had the opportunity to attend this year's Euroguss and experience the Sure-Trak2™  Shot Control System in action, please feel free to contact us with any questions you may have.  We are always interested in helping members of the die cast industry advance their process and increase their profits!