the bottom line is the bottom line!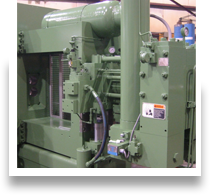 YOUR SURVIVAL DEPENDS ON IT
Let's face the facts:
metal costs aren't going down
utilities aren't getting cheaper
and our customers aren't volunteering to pay us more
The quickest and easiest way we can increase our profits is to increase our margins.
A MORE PROFITABLE OPERATION
Measuring shots per hour is meaningless – SHIPPABLE shots per hour tells the real story. All those bad parts reduce your margins in many subtle, and not so subtle, ways: Cycle times, tool wear, labor, remelt, secondary machining, and metal loss to mention just a few.
THE REAL COST OF SCRAP & DOWNTIME
Metrics like overall equipment effectiveness (OEE) help you measure the real cost of bad parts, reduced quality, and lost uptime.
A recent customer used Visi-Trak products and an on-site valve upgrade to increased OEE on one machine cell by 15%. That comes out to roughly $750,000 in reclaimed value on a $5M machine over 10 years. It is important to remember other costs like metal loss, labor, remelt, and abnormal tool wear makes that savings even greater!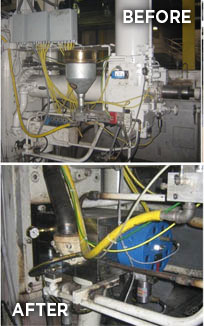 OEE = Availability x Performance x Quality
Availability – percentage of scheduled time that the machine is available to operate.
Ex. Uptime – Degraded by slow set-up, maintenance from flash and tool wear
Performance – represents the actual speed of the equipment as a percentage of its designed speed. Ex. parts/hour – pure shots/hour
Quality – represents the Good Units/Total Units Started. Ex. Scrap Rate – Only the good parts.
So 70% Availability x 80% Performance x 90% Quality = 50% OEE
– or a 50% loss of machine capacity.
Even a few % difference in OEE over a 10 year capitalization of a die casting machine cell can mean hundreds of thousands of dollars in additional revenue.
Increased OEE = Increased Margins:
Limit Downtime
Reduce Scrap
Preserve expensive tooling from excess wear
Don't buy a new shotend; Upgrade your existing machines for a fraction of the cost
READ MORE – Process Automation For Survivalists – PDF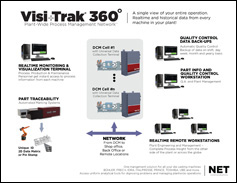 How does it work?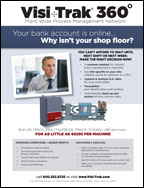 Product Brochure PDF
RELATED PRODUCTS: