SV Series, Two-Way, Servo-Piloted Throttling Valves
DESIGNED FOR THE MOST RIGOROUS DIE CASTING NEEDS
Over the years die casting applications have naturally grown more sophisticated. New processes, new alloys, challenging designs, and customer expectations have pushed the need for more advanced control mechanisms.
For the last 30 years Visi-Trak has developed the process monitoring and process control systems to meet those needs. But even the most advanced shot control can be hampered by the mechanical limitations of underpowered, poorly designed or outdated hardware.
Tailor made for die-casting
That's why, in conjunction with Peter Olmsted of Olmsted Products Co., we developed the SV Series servo throttling valves. This superior line of high-speed valves were developed specifically for closed loop shot control systems and are exclusivly distributed to the worldwide die-casting industry by Visi-Trak.
Every detail of the design supports the highly dynamic needs of modern shot control. From the precise flow control of the slow phase, through the explosive acceleration of the fill, to an extremely responsive low impact the SV Series was developed with your parts in mind.
Available in both in-line format in a cast body that is fully sleeved, as well as in a cartridge valve format for manifold mounting the SV Series can be integrated into virtually any existing shot-end and planned hydraulic circuits. Read about it in this product overview brochure (PDF file).
Expert Support
The combination of Visi-Trak Worldwide and Olmsted Products produces a responsive, engineering oriented team whose focus is to provide engineering application assistance, superior quality valves and electronic controls, and long-term service and support.
SV Series Features
Dynamically Responsive
Unique design enables fine low speed control and very high flow rates, allowing precise control over a broad speed range.
The fastest response time of any servo piloted throttling valve tested – instant response for even the most dynamic shot profiles.
Pressure rated up to 6000 PSI
Tough
All working valve surfaces utilize hardened & ground 8620 carburizing steel, for exceptionally long life.
In-line version is fully sleeved, allowing replacement of any worn components, for amazing valve life.
Improved LVDT design eliminates leakage.
Easy to Implement
Available in a cast body for in-line installations (50mm and 80mm sizes).
Available in cartridge style for manifold mounting for clean hydraulic designs (32 mm, 40 mm, 50 mm, 63 mm, 80 mm, and 100 mm sizes).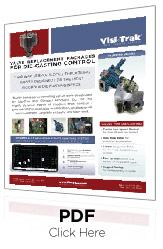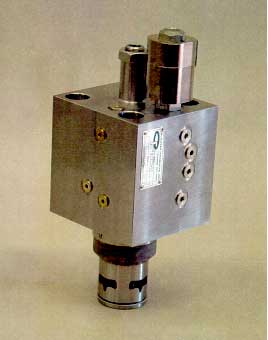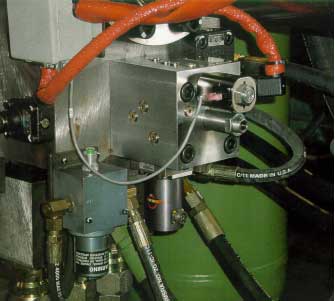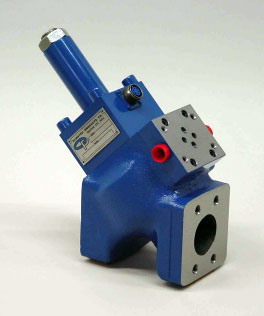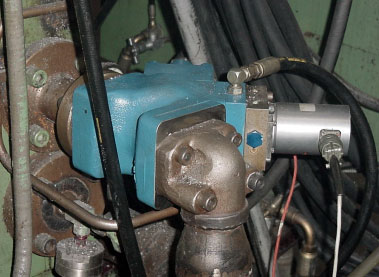 Drawings and Case Studies