Archive and Protect your monitoring Data
Using the True-Trak20/20™ monitoring system means you are viewing valuable data – but viewing the data in real-time is only half the picture. With our data archiving tools you can collect, archive, and protect that data for customer analysis, process improvement, diagnostics, and quality control.
The easy to set-up and secure the Data Archiver option allows you to collect data from your True-Trak 20/20™ equipped DCM with a standard Ethernet network.
FEATURES:
Backup data from the Data Collection Terminals on a user defined interval
Search and find historical data
Condense and archive data for long term storage
Protect your valuable monitoring data for customers, management, and quality control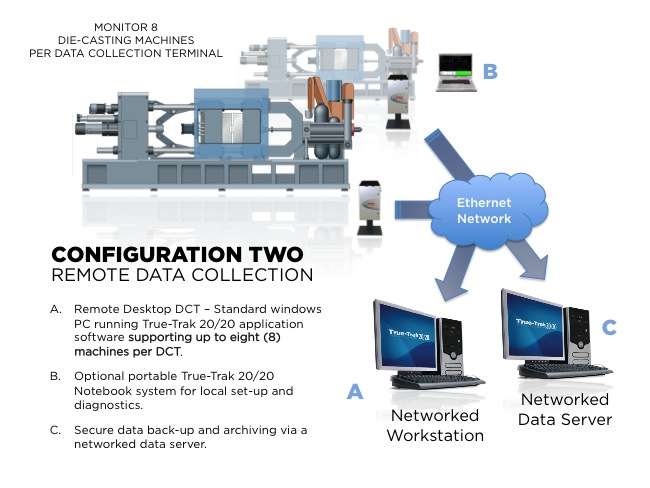 ---