Aluminum Die Casting Experts: Monitor & Control
You can't afford to wait until next month or next shift – make the right choices now!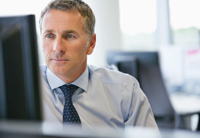 Information + Insight = Understanding
Understanding = Survival
You'll never hear a military commander argue for anything less than the best intel because without it he can't ask the questions or make the choices that keeps his people safe.
YOUR INTEL ISN'T GOOD ENOUGH
Are we settling for less than the best intel in our business? Without the proper information you can't know why your loosing margin, paying higher energy bills, or loosing business. If your relying on the hope that your info is good enough, your taking unacceptable risks.
INFORMATION on Die Casting Monitoring and Control Systems, ISN'T ALWAYS HARD OR EXPENSIVE
Die Casting monitoring and control systems, from Visi-Trak, have the information you need to run your business with the confidence that you have the best information to make the best decisions. Visi-Trak can show you clear and quick pay back on your investments.
ANSWER QUESTIONS LIKE:
Which parts run best on which machines?
Which machines, shifts, or operators have the most downtime and why?
Why are my dies wearing so fast?
What's happening on my plant floor right now?
INFORMED SUPERVISORS =
BIGGER PROFITS:
At-a-glance machine status
Downtime and shift reports for all your machines
Trend Charts and Statistical Analysis
Shot-by-shot comparison
Alarms and Warnings
Why wait until next shift or next week – make the right decisions now!
Die Casting Control
ARCHIVING & ANALYSIS:
Store consistent data from ALL your machines regardless of manufacturer
Access, compare, and analyze historical data for QA and business analysis
See QA metrics for every part you've ever sold
Meet your customer's requirements for part traceability
READ MORE – Why Monitor and Control Brief – PDF
---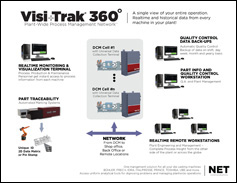 How does it work?
<img " src="/images/net-PDF-icon.jpg" alt="Aluminum Die Casting Experst, Best Die Casting Companies, Die Casting Expers" title="Best Automation Controls for Aluminum Die Casting" style="max-width:100%;">Product Brochure PDF
RELATED Die Casting PRODUCTS: